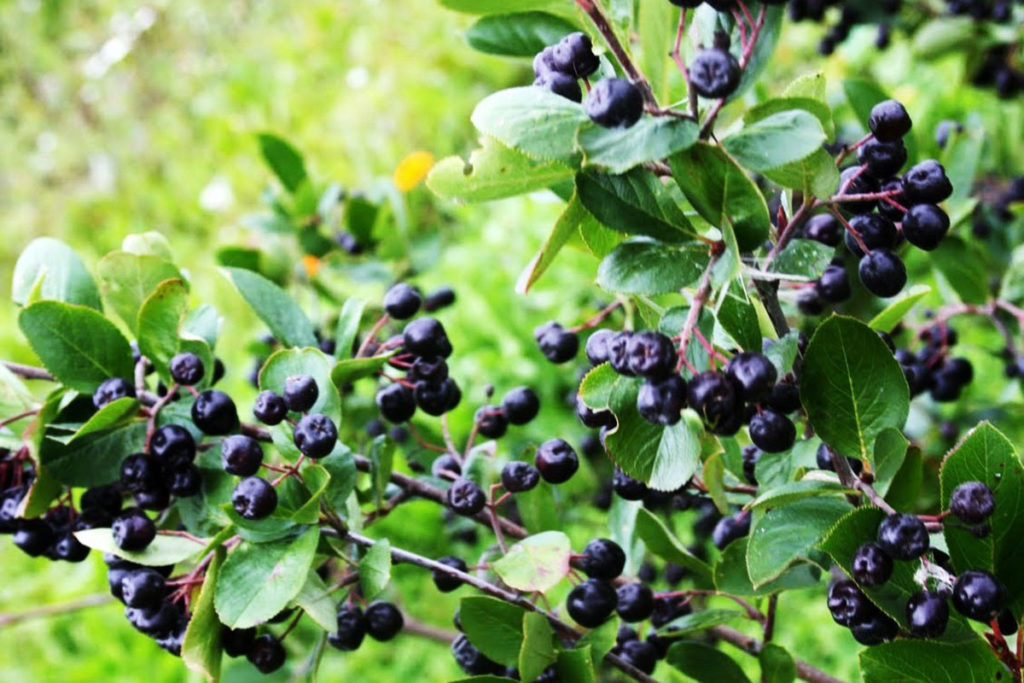 The blackfruit Chokeberry (Aronia Melanocarpa) is a deciduous bush with height
that reaches up to 3m., blossoms from mid-May and it's fruit matures by the end of summer.
It comes from Northeastern America and the cultivation of the plant in Europe began after World War II.
It's content in anthocyanines is among the highest in comparison to every known plant. The chokeberry fruit is rich in tannins, anthocyanins and polyphenols. These natural ingredients of the plant have beneficial qualities against oxidant stress, which causes cardiovascular conditions, removes heavy metals from your system and lowers the amount of blood clots.
The content of the chokeberry fruit in flavonoids, natural anti-oxidants, vitamin P, is among the highest of all fruits, while it is also a source of pro-vitamin A and vitamins 82, 86, 89, C, Eand K.
Chokeberry contains 277 anti-oxidants, more than any other fruit of the "berry" category, citrus and vegetables tested in the DRAC scale.
Considering that anti-oxidants are a basic ingredient regarding cancer prevention and tumor decrease, chokeberry provides natural strong protection and eases intense pain ( Kedziersk et aI., 2010 ) while improving cholesterole levels and dexreases the levels of lipids, helping the system produce "good" cholesterole ( Morosanu et aI., 2011 ).
Reports regarding the pharmaceutical qualities of the chokeberry in the following link: http://www.ncbi.nlm.nih.gov/pubmed/?term=aronia
Rightfully the chokeberry has been named the "miracle" of nature!
taste our products with chokeberry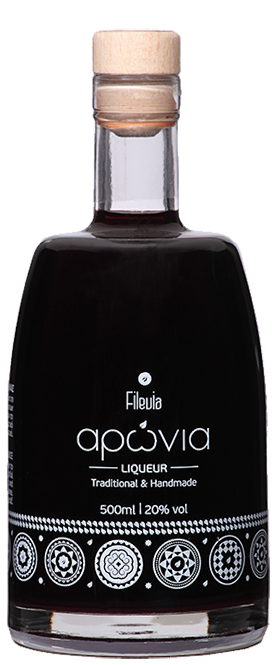 100% Natural Extract from fresh Chokeberry fruit
with fine local tsipouro and alcohol of vegetable origin.

With varieties of Roditis, Assyrtiko and natural Chokeberry juice.

With varieties of Syrah, Hamburg Moscato and natural Chokeberry juice.

100% natural chokeberry juice.